3 tags
10 tags
8 tags
7 tags
A Battlestar of Thrones
lettersandlight: I like to consider myself a pretty diverse reader, but there's always been one big exception to that rule. I have never been a fan of the epic fantasy series that span tens-of-thousands of pages, and often come with many years of anxiety-inducing publication delays. (I spent many years worrying that J.K. Rowling was going to be assassinated before finishing Harry Potter. I...
4 tags
4 tags
3 tags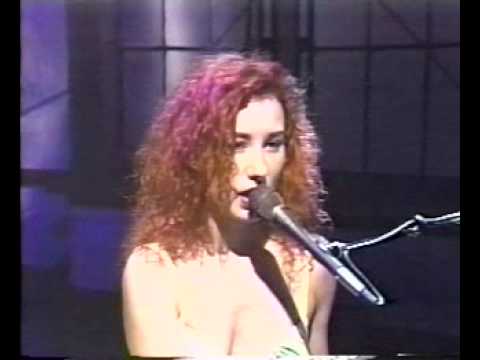 3 tags
2 tags
2 tags
2 tags
5 tags
Kimchi
Project for tonight: we're making Korean inspired wraps with 'roast red pork belly', kimchi, lettuce, noodles and hoisin sauce. #LuckyPeach
Coconut and cardemom muffins
I read about these in the cooking section of the newspaper and thought this would be a great way to make my boyfriend understand my love for carrotcake and spicy cakes. This recipe makes lovely moist muffins. These would have been great for Valentine's Day. All credit goes to Roos Ouwehand in NRC next. Coconut cardamom valentine's day muffins Ingredients12 cardemom pods300 gr flour225...
5 tags
Where are we now...
We had a lovely day in Groningen with a lovely lunch.  See the full gallery on posterous
5 tags
mapo tofu
A trip to an asian food market always incurs the insatiable urge to make some Asian food. Reading a wonderful book about a Chinese girl reacquainting herself with Chinese food (Fortune Cookie by Ann Mah) left me with a desire for Mapo Tofu as she describes it as a dish I would LOVE. In the back of the book she adds a recipe, unfortunately she (willingly) omits the soy bean pastes in that recipe,...
Thoughts on recipes
Yesterday I made Nigel Slater's Grilled prawns with yogurt and mint. A lovely recipe, but I am not too fond of the way Nigel measures his ingredients. I can work with grams, cups, ounces, you name it. But what to make of "a couple of handfuls" of prawns? Whose hands? I have tiny hands, my boyfriend has big hands… How much is "a good shake"? How much is one...
6 tags
5 tags
Lamb tagine with prunes and almonds
Last sunday we had a lovely meal. We were busy making chocolates, so we needed a dish you could assemble and pop into the oven. We used those tiny little cast iron pans so everyone had a cute individual pan. This also makes it easy to adjust the dish to everyone's personal liking. One of our friends is pregnant and she did NOT want any mint NEAR her pan, so we did one without mint.  I...
2 tags
6 tags
Potato and carrot mash
I have another traditional Dutch dish for you: potato and carrot mash. This is a wonderfully warming, hearty and filling dish during this cold winter. I spiced things up a bit - as I usually do - since the traditional version required boiling your finely sliced carrots, potatoes and onions together. You then mash them all together and end up with a glue orange-yellow substance which does not look...
5 tags
3 tags
5 tags
Hot thunder and lightning
This probably sounds like the weirdest dish ever, but it is actually a very traditional, and very tasty, Dutch dish.  The traditional variety is simply called Hot Lightning and probably earned its name because the dish keeps hot for a very long time. It is a simple mixture of boiled and mashed potatoes mixed with sour and sweet apples (or pears). It is crucial that you find the right balance...
7 tags
Easy old fashioned meatballs with a twist
Sometimes old fashioned no fuss food is all you need after a long, dull but very busy friday at work. You only need to make the meatballs, then you just have to turn them regularly to make sure they bake evenly. It makes a very easy meal with some slices of bread or rolls and a bit of salad. I also like them with my Bombay potatoes or with a very Dutch dish which can be translated as hot...
4 tags
1 tag
4 tags
Chapatti with dessicated coconut
I have been craving Indian food recently. I don't know what it is, as there are many wonderful things to cook, but somehow I keep returning to Indian dishes. Today I went to an Indian restaurant with a wonderful friend whom I hadn't seen in a few weeks (way too long for us!). We wanted to sample everything and the abundance of lovely sounding Indian recipes made it extremely hard to...
8 tags
Indonesian salad with coconut and Daging Ketjap
As you can see we are enjoying Indonesian food immensely these days. And what's not to like? It's easy to make, tasty and packs a lot of flavour in relatively easy to make food. Recently a new Indonesian cookbook came out 'Boekoe Kita' (Our Book) the recipes look amazing and we have tried two of them so far with great succes. Another thing I really like about this food is...
8 tags
Tandoori lambchops with bombay potatoes
One of my missions is to get my boyfriend to eat more vegetables. I'll try everything that might secretly make him eat some. Today I decided not to disguise them. My boyfriend likes spicy food so I thought: Indian food will do the trick! My parents in law gave us some incredible lambchops (another one of his favourites) so they would accompany the veggies. Tandoori lambchops with Bombay potatoes...
6 tags
Agatha Christie's 120th birthday
These English people with their cakes that taste of sand, never never, will they have tasted such a cake. Delicious, they will say – delicious –' Her face clouded again. 'Mr Patrick. He called it Delicious Death. My cake! I will not have my cake called that!' 'It was a compliment really,' said Miss Blacklock. 'He meant it was worth dying to eat such a cake.' Agatha Christie has always been one of...
3 tags
3 tags
8 tags
Food in children's books
The use of food in children's literature seems to be a hot item. I must say I also find it very interesting and worth writing about. I am particularly fond of old fashioned English books and the descriptions of food eaten at various picnics you find in those. I love the descriptions of crumbly sweet scones with clotted cream and jam, small triangle sandwiches. gingerbread cookies and all...
5 tags
Daging Semur
I bring a traditional Indonesian recipe today: Daging Semur. Beef slowly stewed in spiced kecap manis. A lovely dish and very easy to make - after you sliced the meat and chopped the onions, you just put it all in a Dutch oven and let it stew for 2 hours or more. After that you only boil some rice (and in my case some eggs) and your meal is ready! Daging Semur Ingredients 750 grams of beef  6...
5 tags
A cupcake recipe
As an answer to my cupcake dilemma from last week, I noticed a cupcake recipe in the saturday magazine of our newspaper. Gwen Thomas, an American woman living in Amsterdam, bakes cupcakes to order for us Dutch people who just don't seem to grasp the concept of a cupcake (even though we do appreciate a good cupcake. The article mentions that most Dutch people indeed seem to think that a...
8 tags
Tandoori Chicken
Tandoori chicken is one of the best things you can do to chicken. The marinade is spicy and tasty and it is a very versatile dish. You can shred the chicken and use the meat as a sandwich filling, you can eat it with rice or naan,  or - like we did this weekend - as part of a lovely barbecue with homemade bread, a light potato salad and raita. Preferably the chicken is of course cooked in a...
4 tags
The Cupcake Dilemma
As a Dutch girl I never completely understood the difference between muffins and cupcakes. When I was a child we would simply call whatever we were baking "little cakes" and happily decorated them with some icing and Smarties (M&Ms without peanuts). The icing was simple: just sugar and water mixed until smooth - I'd never heard of, seen nor had the buttercream variety until...
5 tags
2 tags
True Blood
Friend: Hi, I ordered a bottle of True Blood and got a call that I could come and pick it up.
Bookseller: Here it is. I wonder what it's made of.
Friend: I'm not entirely sure, probably Blood orange.
Bookseller: You know, years ago I had an easier and better idea: dracola.
5 tags
Grilling weather
It's toasting hot outside, the perfect weather for a barbecue. Unfortunately we don't own a barbecue neither do we have the space for using one, I am sure many people have the same problem. Fear no more: a grill pan will do the trick just fine! A recent trip to Ikea left us with a very nice recipe book full of ideas to use your grilling pan to the max: "I grill with you - 20...
5 tags
Shrimp salad
It has been too hot for any "real" cooking the past week, which explains the lack of posting. We have been eating easy dishes, reheating leftovers or freezer stock or went for takeout. This was actually our dinner from last Sunday: retro shrimp salad! Easy as anything. The recipe is my mother in law's and has been in the family for ages.  Retro Shrimp Salad for 4 people...
3 tags
3 tags
She's a peach, she's a doll, she's a pal of mine! →
We'll be making Lucy's Tilapia Taco's next week!
5 tags
Home-made pizza
Tonight is pizza night! I have been craving for pizza this entire week. For myself I'll make a vegetarian one (not that I don't eat meat, I just like the traditional combination of mozarella, basil and tomato so very much). My Hungry Boyfriend will make himself a pizza with chorizo, red onion and old Gouda cheese - which is also very yummy so I may as well make part of my pizza with...
7 tags
Lemony Chicken Burgers
Sometimes you just don't feel like putting a lot of effort in your food. On those days an easy, healthy dish with only a few (pantry) ingredients is nice to have.  For this chicken burger you only need chicken (minced, if available, otherwise you put it in the foodprocessor or slice it as finely as you can), rice wine, sesame oil, spring onion, soy sauce, lemon juice a bun, some sauces...